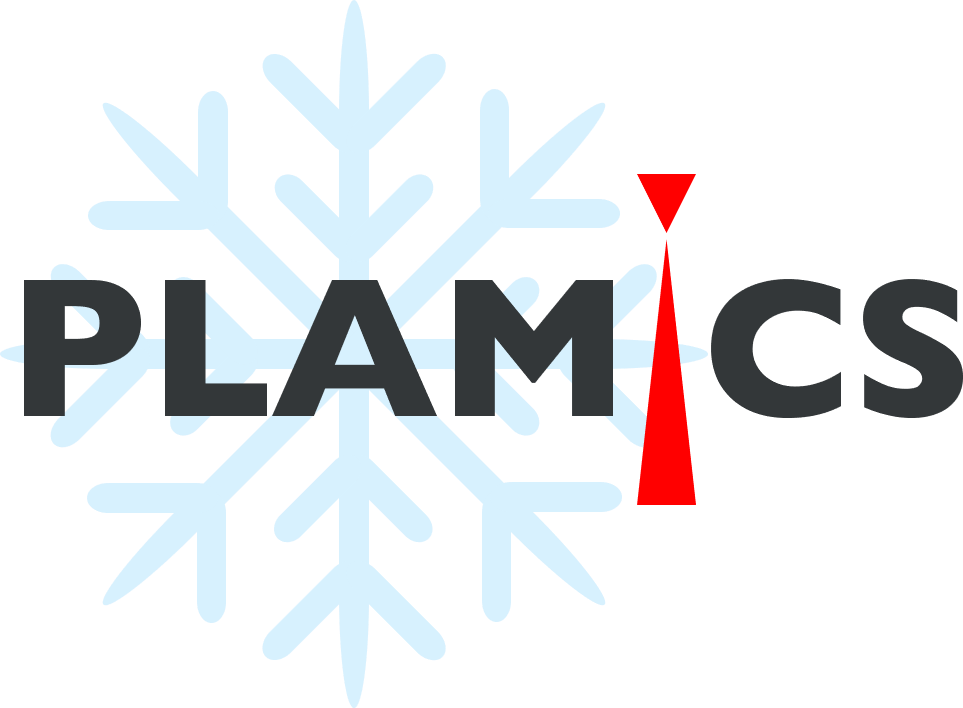 The platform has three types of microscopes (an optical microscope, a scanning electron microscope and two transmission electron microscopes) and the equipments for sample preparation.
The platform has developed, among others, a unique expertise in cryo-microscopy. We have the equipments to implement:
- Solvated frozen thin films for cryo-TEM.
- Sample preparations for cryo-SEM.
- Freeze fractures for the study of gels or bulk materials.
- Cryo-cuts for the study of bulk materials (TEM, AFM).
The platform offer:
- Service.
- Training for user.
- Scientific collaboration.
- Consulting.
The platform is ISO9001 certified.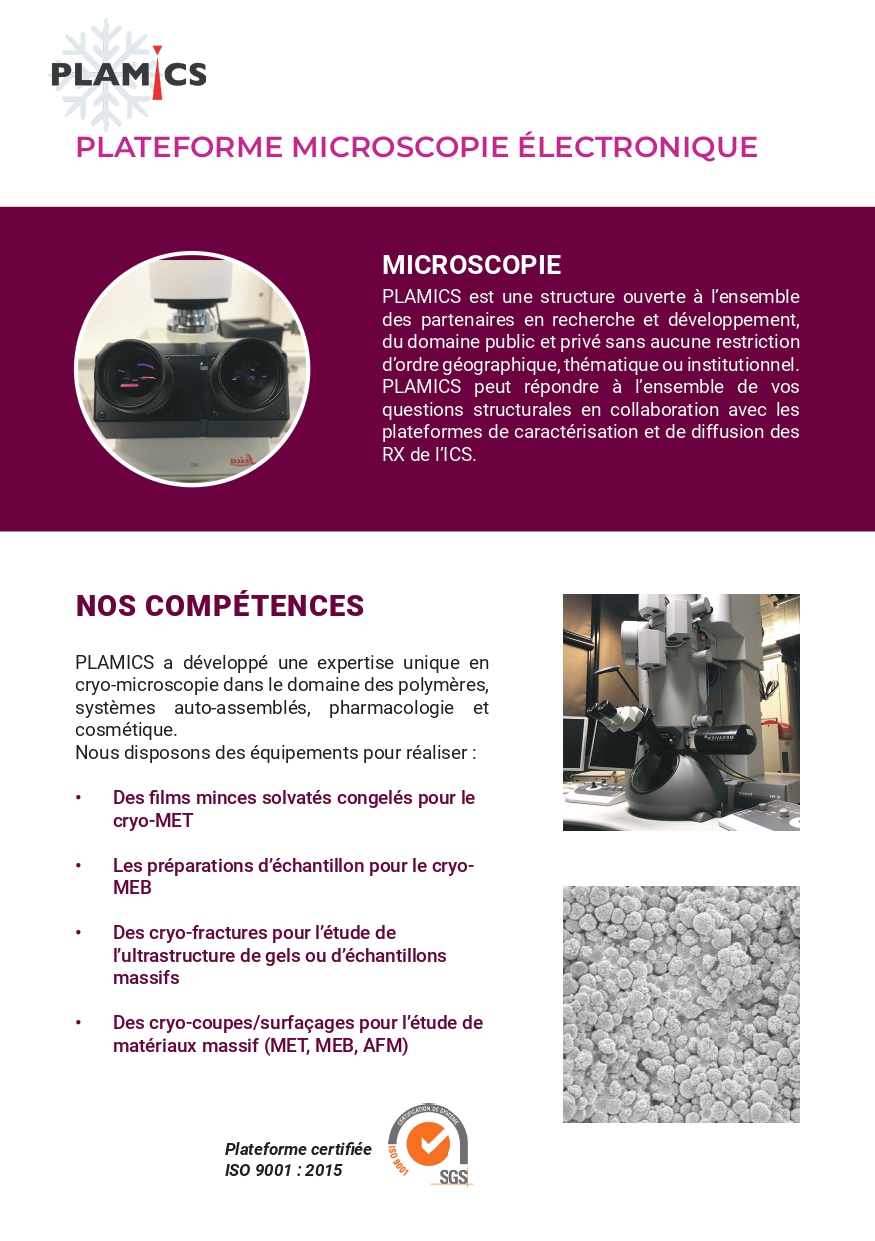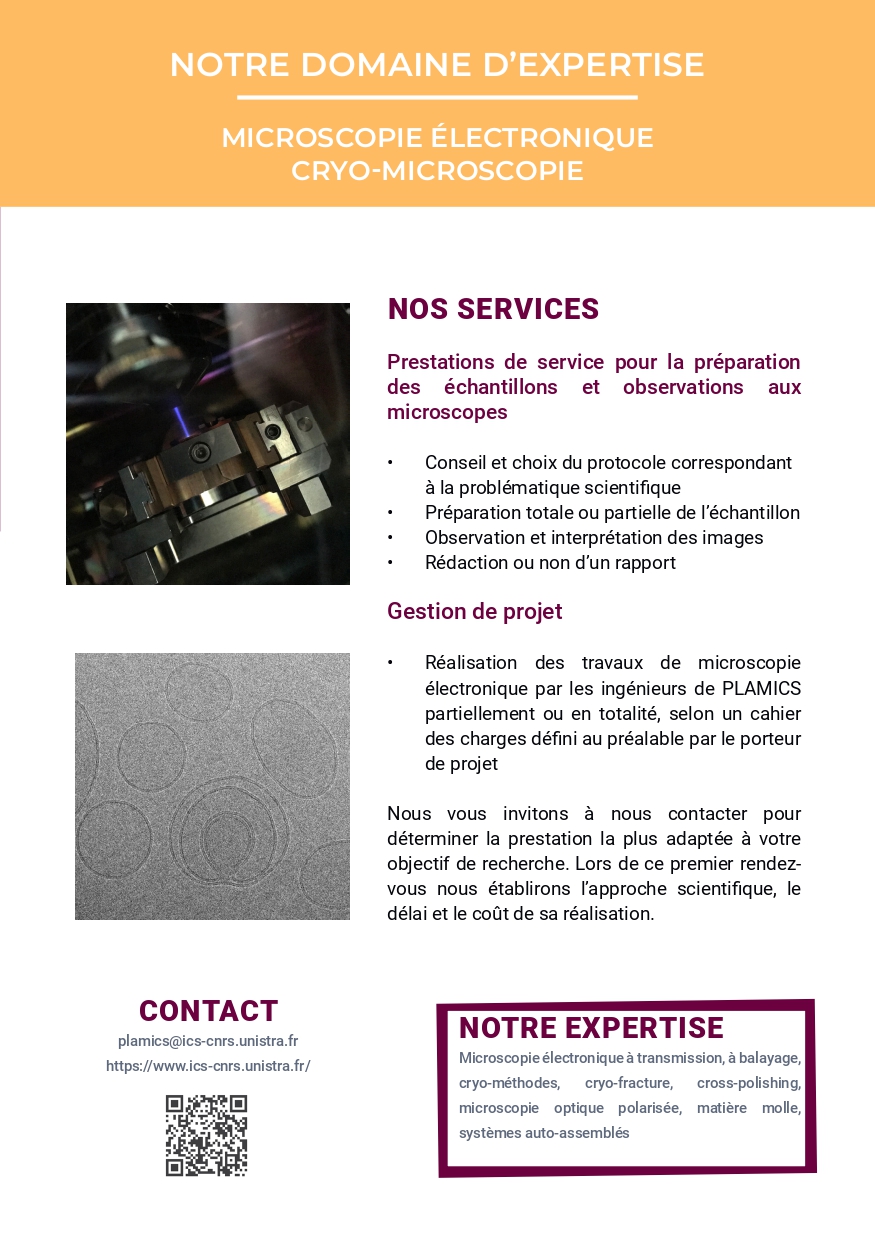 Download the brochure by clicking here.