http://www.ics-cnrs.unistra.fr/micasol/
micasol@ics-cnrs.unistra.fr

High technology MICASOL platform at SOLEIL synchrotron for the study of the structure and behaviour of the materials, from the molecular and nanometric scale to the mesoscopic and macroscopic scale.
Our products:



High spatial resolution (even for samples with a very reliable contrast)

Searching of heterogeneities and defaults

Temporal resolution (up to ms)

Brightness: 10 000 times superior compared to the obtained with a commercial device.

Ultrafast data acquisition

Monitoring in real time (kinetics, aging)

Complete spectral analysis (hard X, soft X)

Study of the ultra-thin films (up to a few nanometres)


VERSATILITY



Making available specific environments (temperature / pressure / humidity).

Coupling with other techniques: mechanic, calorimetric, hydrodynamic flow requests.

Establishment of the relation force – distance – structure: SFAX
Couple: Direct measurement of the surface strength at the molecular scale by SFA (Surface Force Apparatus) and determination of the structure in situ under confinement and under constraint by diffusion – small, medium, wide angle X ray diffraction.


MADE TO ORDER SOLUTIONS AT THE SERVICE OF INDUSTRY WITH A SINGLE CONTACT:
The meeting of industrial and scientific experts. All the specialists in materials, surfaces and interfaces, and nanotechonologies.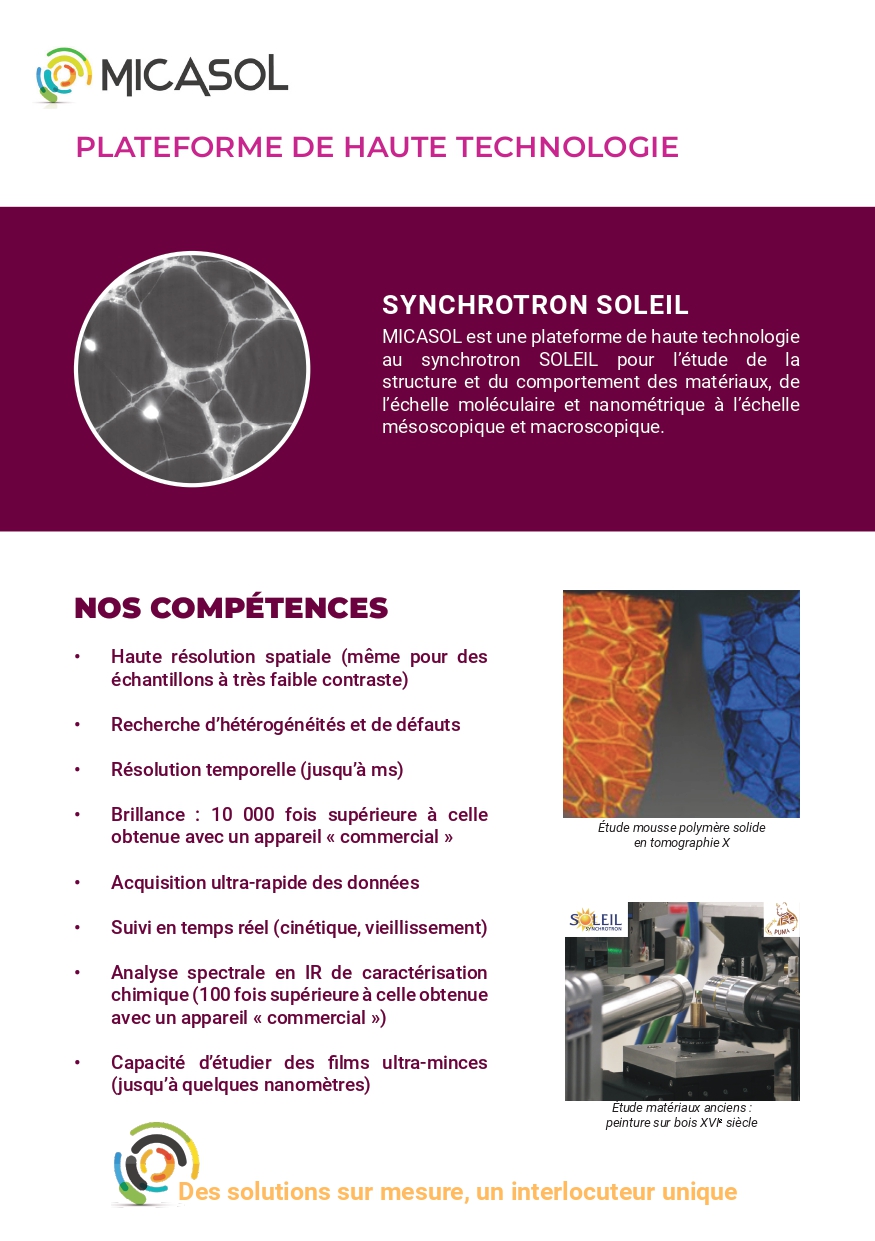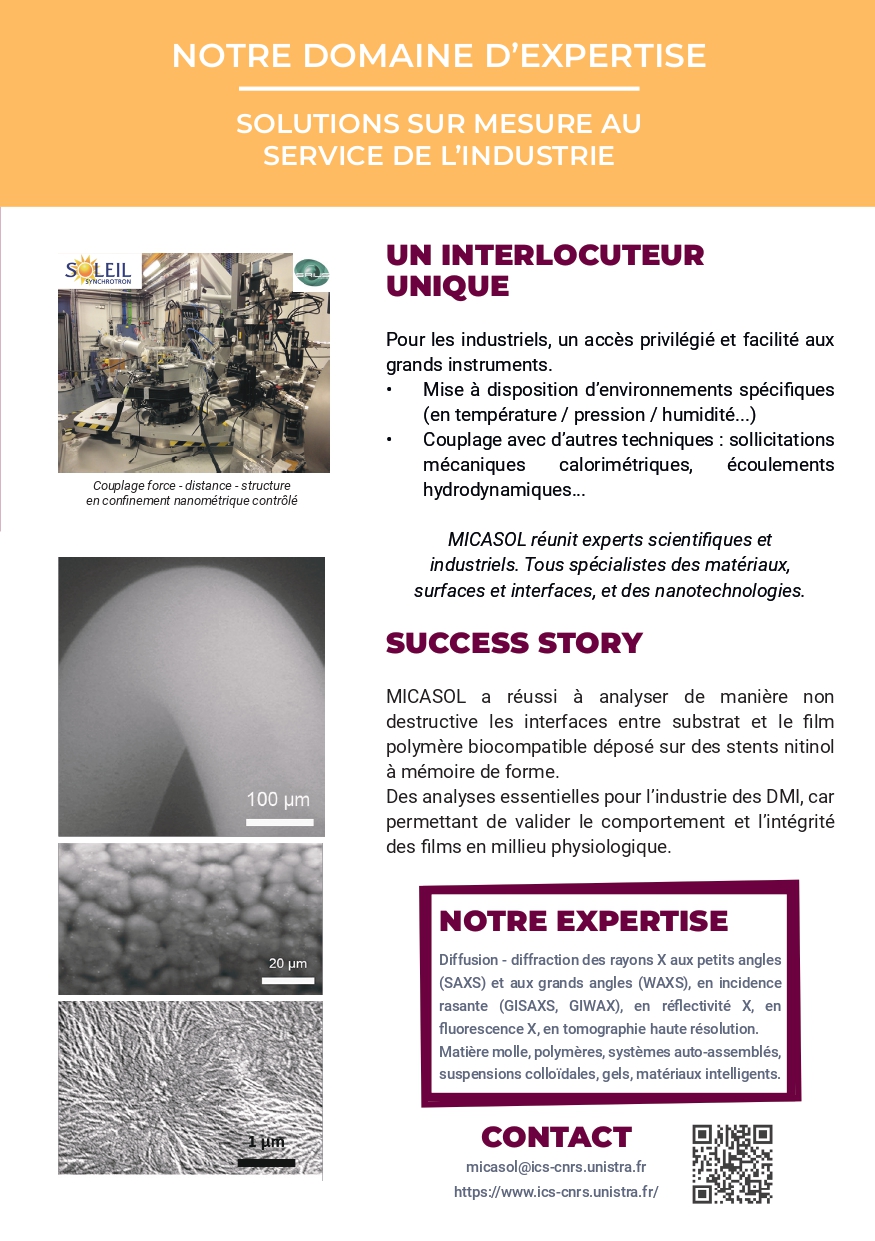 Download the PDF version of the brochure by clicking here.